KAYAKING JOURNEYS MEMOIR SHOWS MAN'S RECONNECTION TO NATURE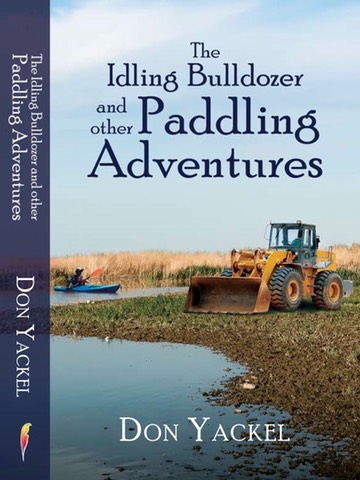 NEW YORK, NY – Author, Donald Yackel, details his kayaking journeys in his memoir, The Idling Bulldozer and Other Paddling Adventures. The book highlights his attempt to regain a deep connection with the natural world through wilderness experiences that challenge, frighten, confound, and glorify, in the hope that his adventures may inspire others to experience the same. 
Readers will find ten paddling adventure stories that take place in locations across the US and Canada. Locations include Florida, Washington, DC, Maryland, New York State, Pennsylvania, Colorado, Quebec, and Vermont.  
In each location, Yackel is surrounded by nature offering whatever conditions the natural world presents. Sometimes the conditions are beautiful, offering deep moments, but at other times the author is wet, frightened, or driven mad by swarms of bugs. These trials are the dues paid to experience a glorious sunrise over a salt marsh, or to watch manatees playing in the shallows, or to hear the muttering of a group of Ibis foraging along the shore of a beautiful river.
"Vacations happen at a nice hotel, with cool drinks served on the beach, clean sheets, and a hot shower.  Adventures happen in the outdoors, surrounded by nature, offering what ever conditions the natural world presents; sometimes that's beautiful, offering transcendental moments so much bigger than we are," says Yackel. 
Readers will find a deeper sense of meaning in nature through the adventures highlighted in the book making it an unmissable read. 
The Idling Bulldozer, published by Austin Macauley, was released on March 31, 2018